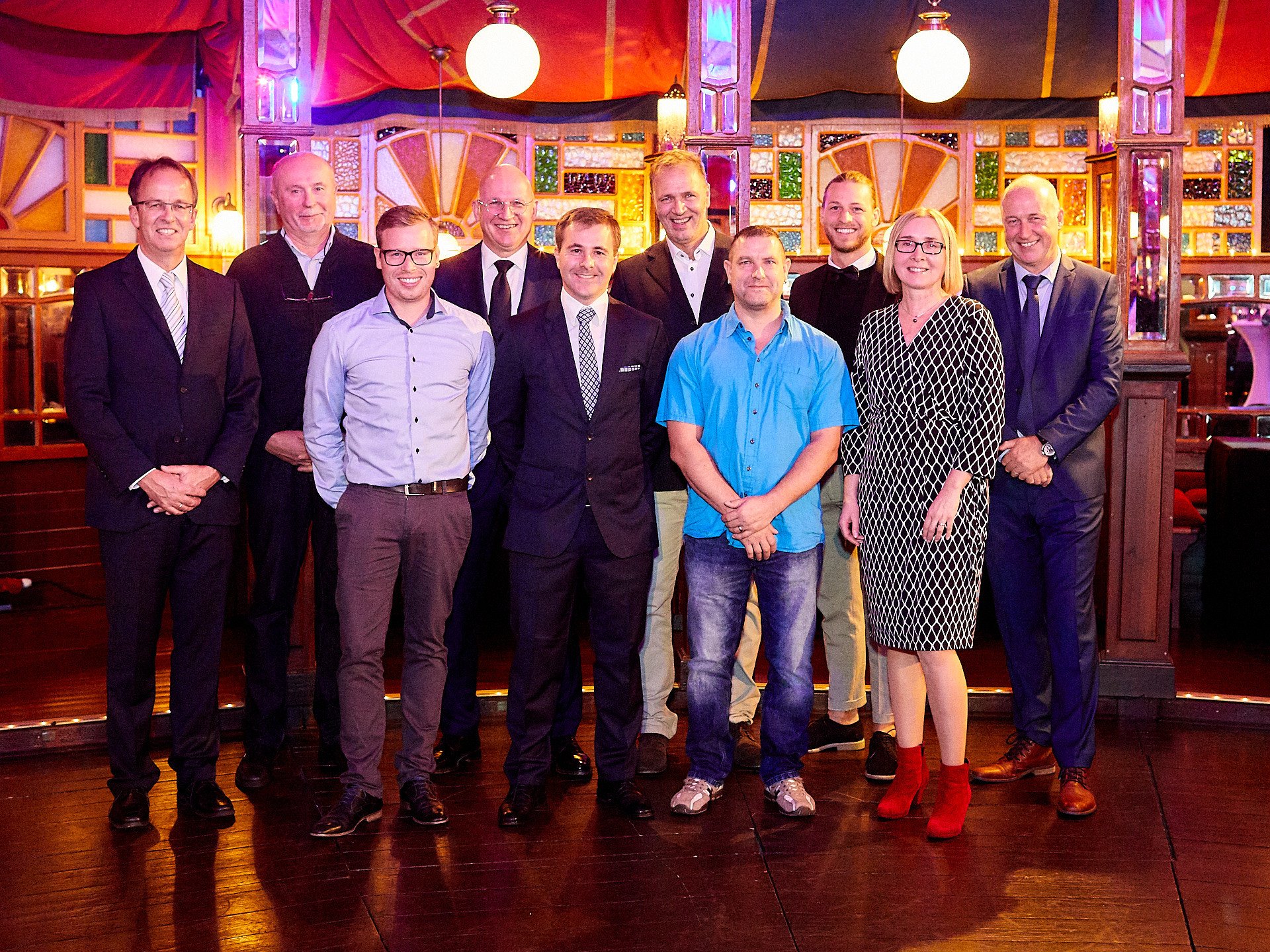 Druckhaus Kaufmann honoured 2019 jubilarians.
It has already become a tradition: the annual honouring of Druckhaus Kaufmann jubilarians with a festive evening event at Europa-Park in Rust. In 2019, Markus Kaufmann, Managing Partner, together with Karl-Heinz Becker, Member of the Management Board, and Dietmar Russ, Chairman of the Works Council, once again congratulated employees on their anniversaries.
> Read more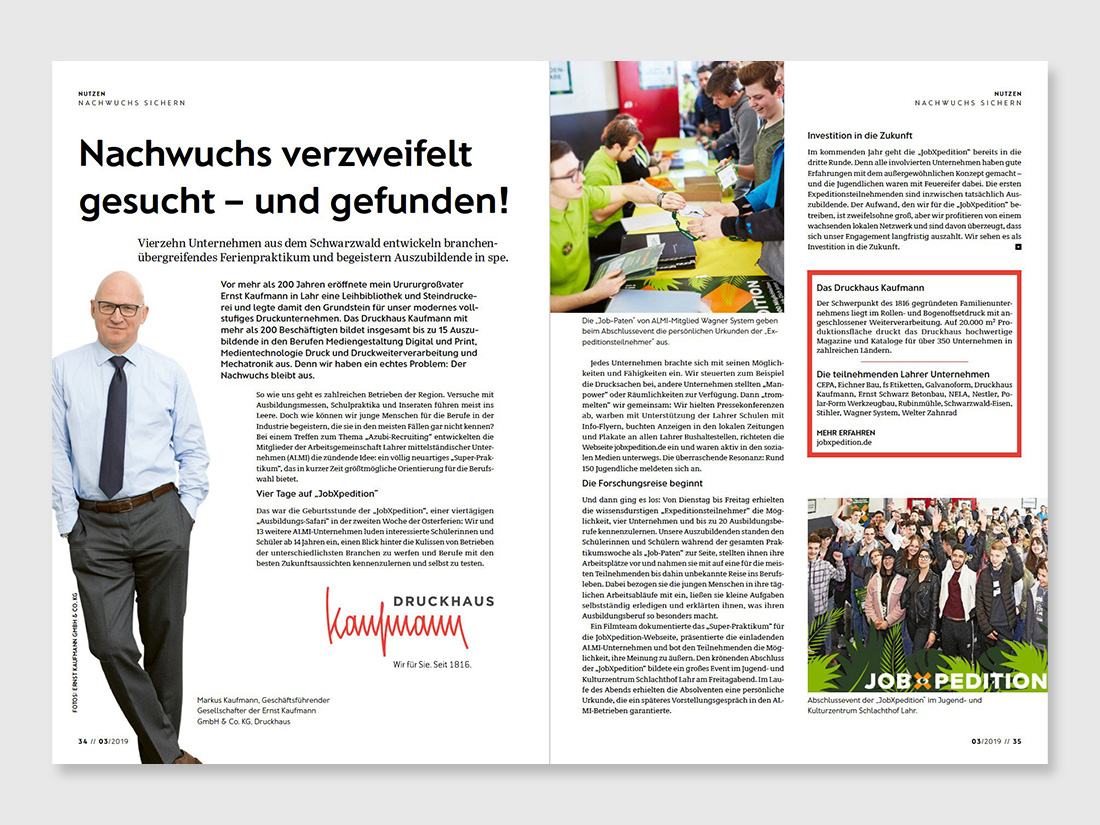 Article by Markus Kaufmann in the bvdm magazine NUTZEN.
Markus Kaufmann, Managing Partner of Druckhaus Kaufmann, is featured in the new 3/2019 issue of NUTZEN magazine. NUTZEN is the magazine of the German association Bundesverband Druck und Medien e.V. (bvdm).
> Read more