Druckhaus Kaufmann honoured 2019 jubilarians.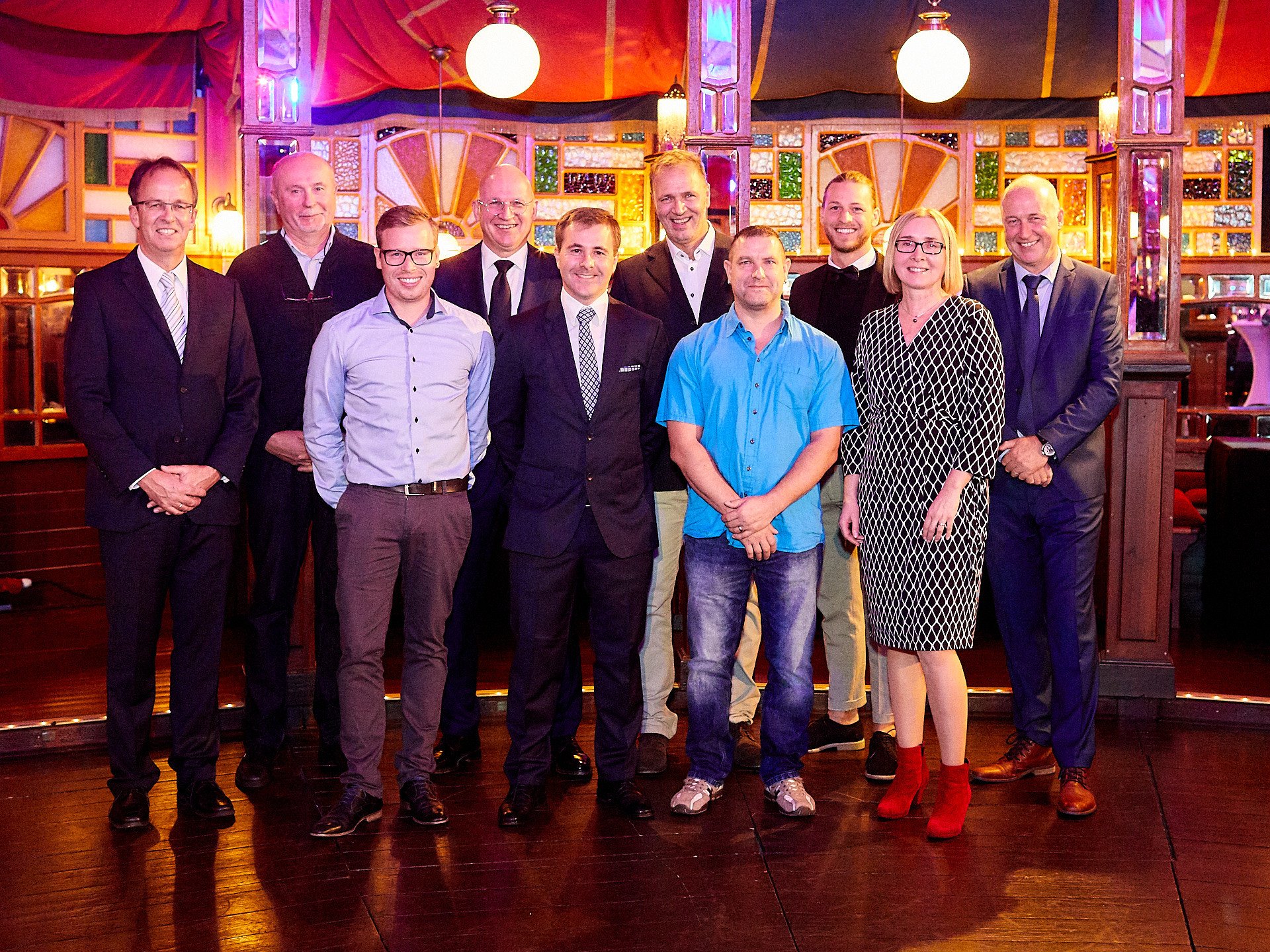 It has already become a tradition: the annual honouring of Druckhaus Kaufmann jubilarians with a festive evening event at Europa-Park in Rust. In 2019, Markus Kaufmann, Managing Partner, together with Karl-Heinz Becker, Member of the Management Board, and Dietmar Russ, Chairman of the Works Council, once again congratulated employees on their anniversaries.
Markus Kaufmann cordially thanked all those celebrating their anniversaries for their commitment: "It is no longer a matter of course today that skilled employees commit themselves to a company for many years. And after all, you are the very backbone of our family business."
This year's celebration was special in that Markus Kaufmann himself also celebrated his 30th anniversary.
Congratulations to the 2019 jubilarians:
10 years: Martin Staudinger, David Grether, David Ackermann
20 years: Daniel Steiert, Stefan Czech, Johannes Jäger, Andrea Gänshirt, Sascha Häußermann, Mikhail Koltounov, Tim Häußermann, Michel Schott
30 years: Elke Utz, Markus Kaufmann