Would you like to know more? We've got some interesting news for you.
Many thanks indeed for choosing us and our printing company. It's even better if you order our informative and entertaining print publications, because these make the premium Druckhaus Kaufmann quality touchable. 
And if by chance you don't immediately find what you're looking for, we'd be pleased to answer your call or e-mail to help you personally. We can quickly put together a free, individual information package for you, and also of course send you the latest references from your sector. We're an oasis in the service desert – simply try us out.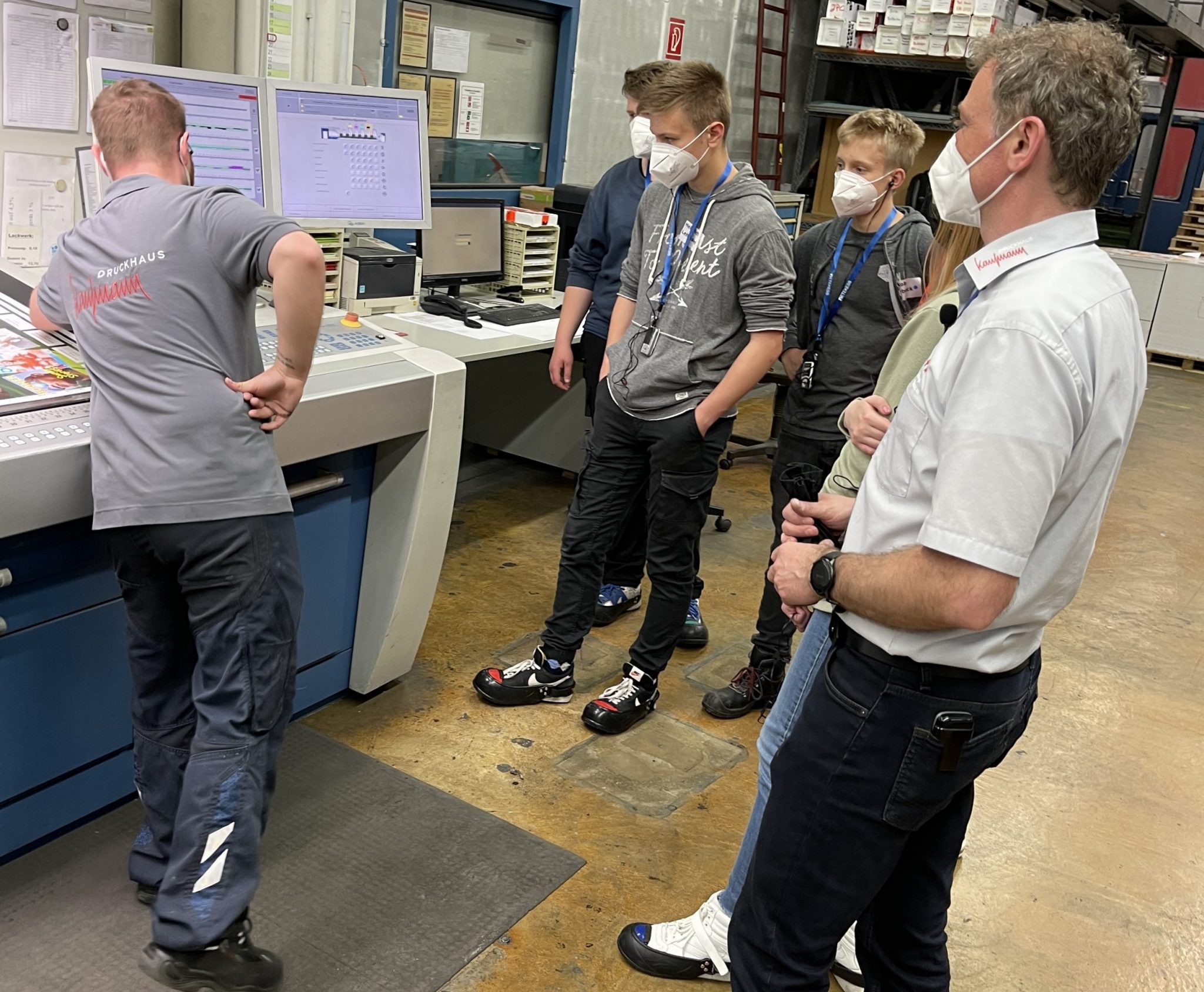 Held once again on 19-21 April 2022: following a two-year break due to Corona, the third Lahr JobXpedition was held at Druckhaus Kaufmann. As part of the so-called 'Apprenticeship Safari', pupils were able to get a taste of the apprenticeship professions of eleven companies from the Lahr region participating in the three-day event.
> Read more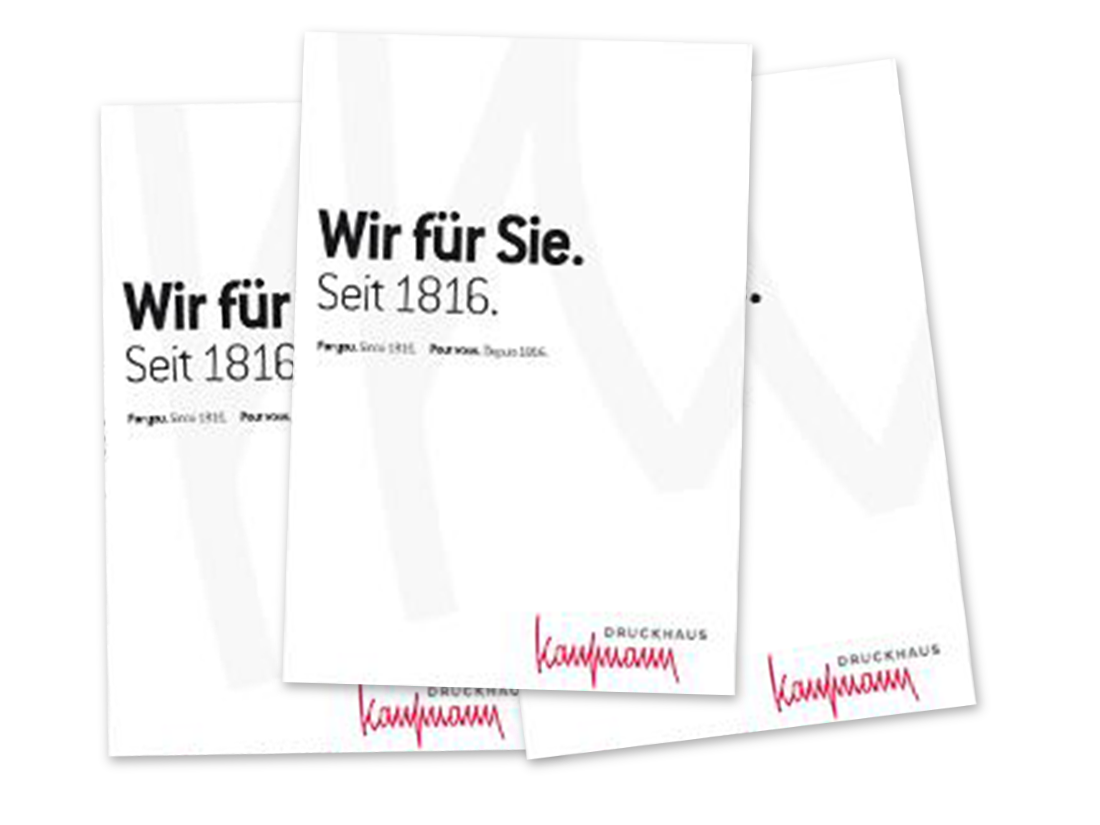 Diplomatic self-advertising. Take a look at our new image brochure.
Convinced of the communicative power of high quality printed products, we'd like to win you over to us and our services with our new image brochure. Order a personal copy now and see what we are capable of – and what we can do for you.
Who's in demand is the one who's asked. We'd be pleased to answer any questions.