Rolf Kaufmann – died of a long life.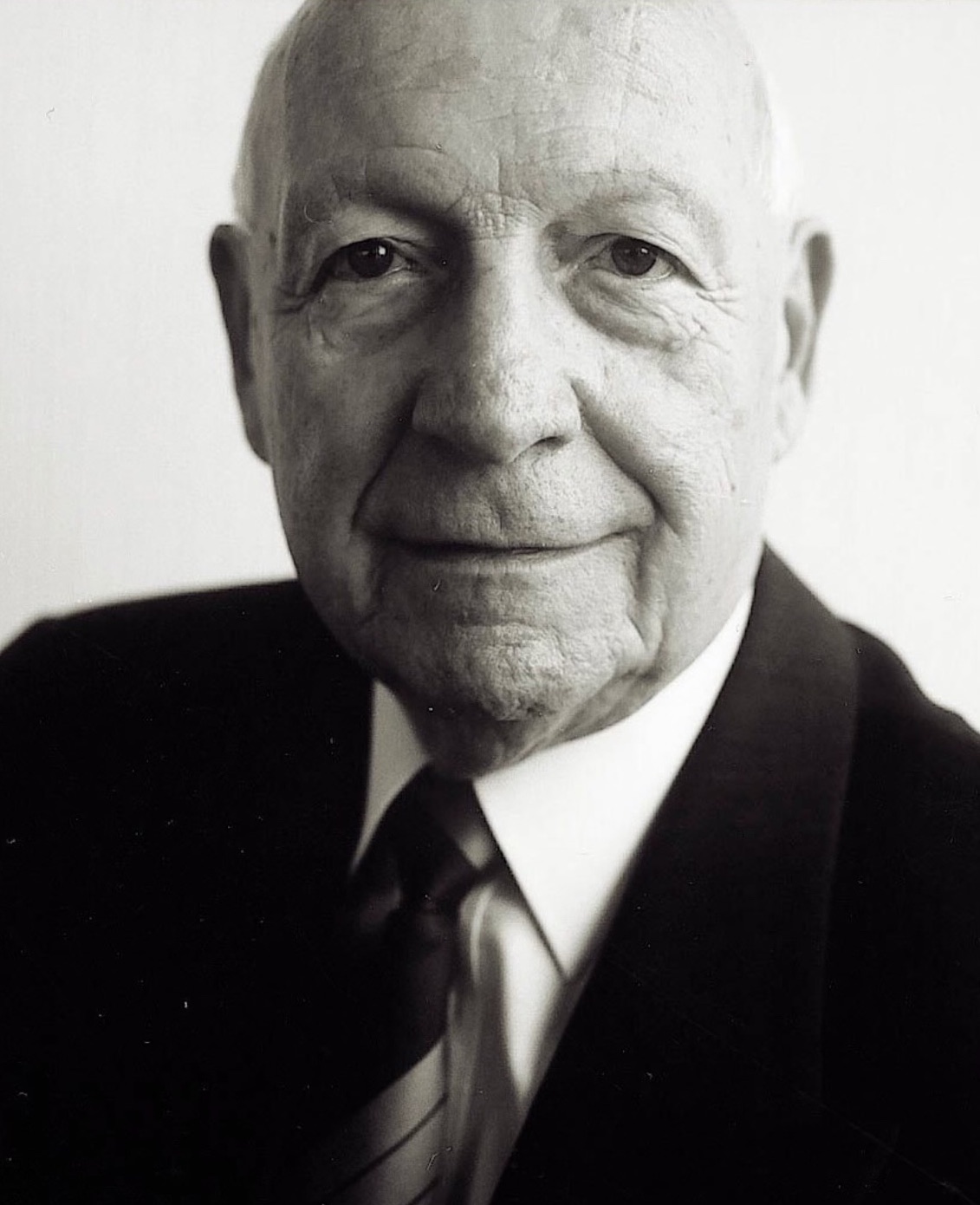 Druckhaus Kaufmann mourns the loss of its former Managing Partner Rolf Kaufmann who passed away on 2 January 2023 at the age of 95.
As a member of the fifth generation, Rolf Kaufmann shaped the history of the Kaufmann family business for about five decades and evolved it to become one of Germany's leading full-service web offset printing companies.
When the Christian entrepreneur assumed management of the family business in the mid-1950s he was only 28 years old. His time as Managing Partner witnessed the phase of rebuilding the company following World War II, the move from Lahr's town centre to a modern production facility in the industrial area in 1978, and various technical milestones such as the installation of the first web offset press. With this entrepreneurial decision Rolf Kaufmann guided the family-owned business into a new era.
With more than 80 years as an active member of the Schwarzwaldverein, including 25 years as chairman of the local Lahr group, and being a founding member of the Lahr Rotary Club in 1971 and a consistently committed supporter of Lahr citizenship, Rolf Kaufmann not only left his mark on his company – as an entrepreneur he has also had an impact on society. He was a member of the board of the German Printing Association, the board of the European Printers' Association and a long-standing member of the administrative board of the local savings bank.
Profoundly influenced by his Christian faith, Rolf Kaufmann developed the contact he made with a French family during his war captivity as a young man between the ages of 17 and 21 into a long-standing friendship which he actively cultivated throughout his life, also with his family.
Rolf Kaufmann retired from active professional life in 2002 following a step-by-step transfer of company management to the sixth generation. On the occasion of his 95th birthday in November 2022, the Badische Zeitung newspaper described him as a "grand seigneur of the regional printing industry".
The management, employees and works council of Druckhaus Kaufmann pay their deepest respects to the lifetime achievements of Rolf Kaufmann and will always honour his memory with sincere gratitude.
On the occasion of his father's bereavement, Markus Kaufmann, Managing Partner of Druckhaus Kaufmann, stated on 13 January 2023: "We are all grateful to my father for what he achieved – for the company, for the family and for society. A dedicated father, citizen and entrepreneur, he passed away peacefully and fulfilled – he died of a long life."