Magazine printer of the year: Druckhaus Kaufmann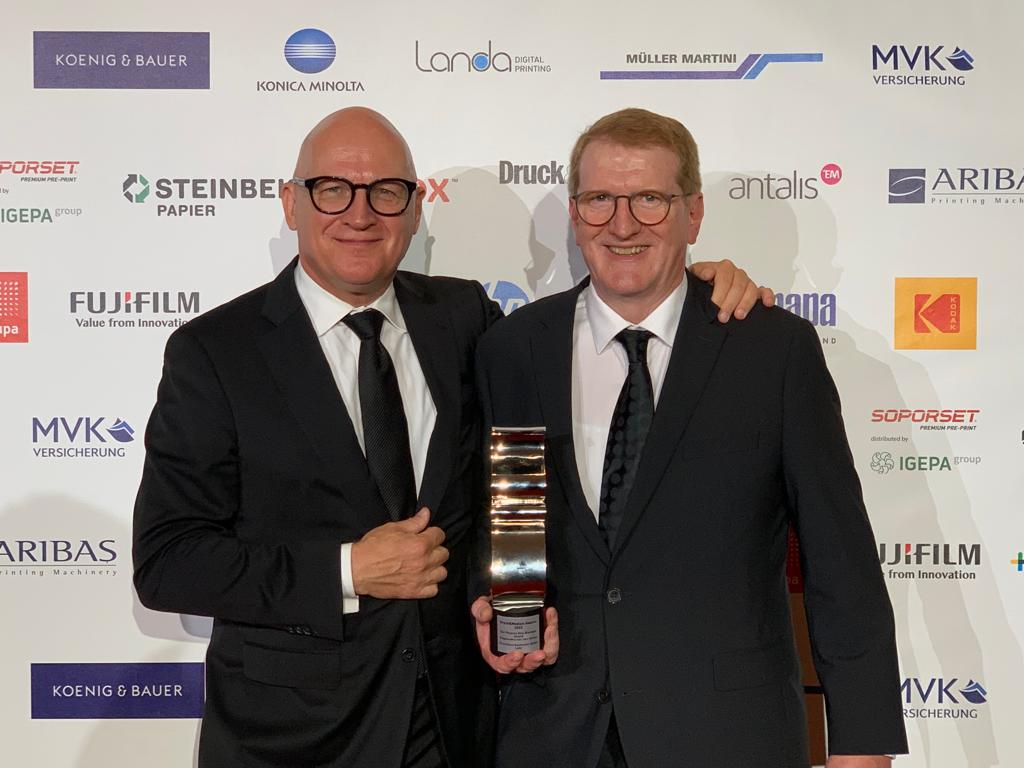 On 19 October the Druck&Medien Awards 2023 were presented in Berlin. At the festive gala in the Grand Hyatt Hotel, Druckhaus Kaufmann was awarded the "Magazine printer of the year" prize.
Managing director Markus Kaufmann sees the accolade as an appreciation of the family company's convincing work: "The Druck&Medien Awards are indeed the most important award in the printing industry, and so there is a lot of competition. I am very pleased that our performance in this challenging environment was acknowledged again. I would like to thank the entire team at Druckhaus Kaufmann for its dedication which made this distinction possible. It is in fact great motivation for us to continue convincing our customers with outstanding printing products." 
The Druck&Medien Awards have been presented by Branchendienst Deutscher Drucker since 2005 and distinguish excellent products and companies from the printing industry. It is not the first time that Druckhaus Kaufmann is a winner at the awards: In 2015 the family company became "Catalogue printer of the year", and in 2017 it won the title of "Magazine printer of the year".